Architectural Signage and Vehicle Graphics
We have the expertise to take our design solutions from the smallest application to the largest.

This is especially true when working in the areas of billboards, sports promotion and architectural graphics.
Sports Promotion requires the ability to activate large surfaces while balancing the client's unique branding along with various sponsor
involvements. These projects involve coordinating with multiple parties over large geographic distances. Dyam Design has extensive experience in this area.
Architectural Graphics come in many forms from the standard billboard to freestanding retail signage. Dyam has experience in designing graphics on various stubstrates. Complex projects require extensive attention to detail. Dyam is ready and able to meet the many demands in this area from design through implementation.

Exhibit Design

Exhibits are an excellent way to showcase your brand to your target audience. Dyam Design will carries brand imagery from other marketing materials to a larger format, creating greater brand awareness for our clients. Often when web design is the prime focus, larger scale imagery is nearly impossible to achieve for many agencies. We on the other hand understand the complexities of high resolution output design. We can provide our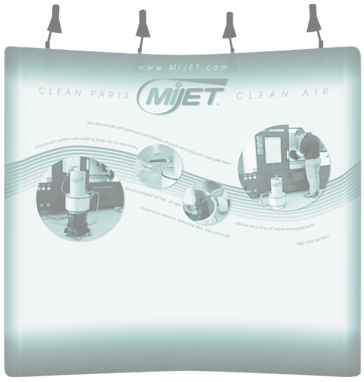 clients with a show presence that is completely in sync with all of their other marketing materials resulting in a strong and unified image.
Dyam Design has the capability to create unique custom digital imagery that conveys our client's product or service story. In the case of manufacturing we have successfully represented prototype products before their manufacture and have digitally created imagery to protect sensitive and confidential aspects of an innovative product or service.
In conjunction with display design we also offer a wide range of branded ad specialty items, from floating keychains to USB drives to enhance your show presence.